Nursing Statement of Purpose – Writing Insights Helping You Succeed
Nurse Practitioner Career Goals Essay Sample: What Is It and Why Is It Important
When applying to nursing school, you will likely notice that you must submit a statement of purpose. In this sense, a nursing statement of purpose is a summarized essay in which the applicant tells the admission officials who they are, their ambitions, and their motivations. The document allows you to introduce yourself to the vetting committee, pleading your case and proving that you deserve to be considered for a slot at the university.
Each nursing school has unique regulations and demands when writing statements of purpose. As such, you need to check the specific requirements of the target nursing program. As you can see from our nurse practitioner career goals essay sample, your document will include information about your personal goals and how your experiences have prepared you for successful nursing education and profession.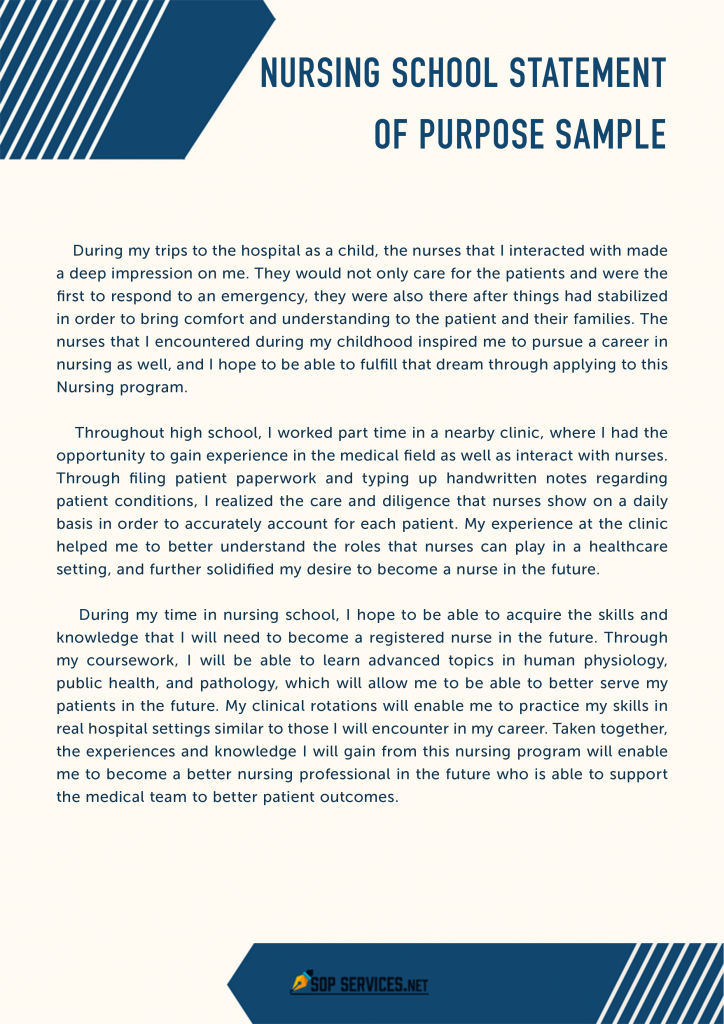 Nurse Practitioner Statement of Purpose: How to Write One
A well-written nurse practitioner statement of purpose should show the applicant's professionalism, career goals, and motivations. Like any other personal statement, the nursing school SoP is a formal document that should follow a precise format. A good statement of purpose nurse practitioner sample opens with an introduction and ends with a concluding statement.
Here are some tips on creating a spectacular statement of purpose to succeed with your nursing school application.
Read and Understand the Requirements
Writing a nursing statement of purpose is impossible if you don't understand the precise admission requirements. Each institution has unique expectations and standards that nursing students must meet. Before you sit down to start working on your statement of purpose, read the prompt multiple times. Confirm and adhere to the deadlines, word count requirements, and essential references.
Talk About your Career Interests & Goals
The nursing school statement of purpose is your marketing tool that sells your personality to the admission committee. Once you have understood the college's expectations, spend time reflecting on your educational purposes, career goals, and interests. Talk about how your educational experiences have prepared you for a nursing career.
Don't Hide Your Challenges & Gaps
Remember, the nursing school statement of purpose is also the best place to talk about relevant challenges or hurdles in your academic journey. However, avoid dwelling on the negatives. Instead, use this information to explain lessons you've learned from the challenges and show resilience.
Start with an Outline
Most students ignore outlining when writing their nursing statement of purpose examples. However, evidence shows that outlining simplifies writing and ensures you don't miss important points. An outline also serves as a checklist and allows you to appropriately structure your statement of purpose.
Edit and Proofread Your Writing
Never submit your application documents before editing and proofreading them. Once you have spent time creating your nursing statement of purpose sample, revise it for formatting, grammar, and spelling mistakes. How compelling is your storytelling? Consider reading the nursing statement loudly or have someone proofread it.
How You Can Use Ready-Made Nursing Statement of Purpose Example
With so much information on the internet, students can now find a great nursing statement of purpose sample online. However, even if the sample you find on our website seems exceptional, we discourage copying from it. Understand that each nursing student's personality, abilities, and potential is different. Admission officers want to see the documents reflecting the applicants' unique traits, purposes, and motivations.
Instead of copying from our meticulously written nursing statement of purpose example, use the document to improve your custom SoP. Alternatively, you can have our team of experts create your writing based on it. They consider the structure, highlights, and strengths presentation. But it'll be an entirely original nursing statement of purpose telling your own story.
We specialize in admission document writing and have gathered a team comprising some of the best writers in the industry. Be sure you'll get a powerful statement of purpose on short notice.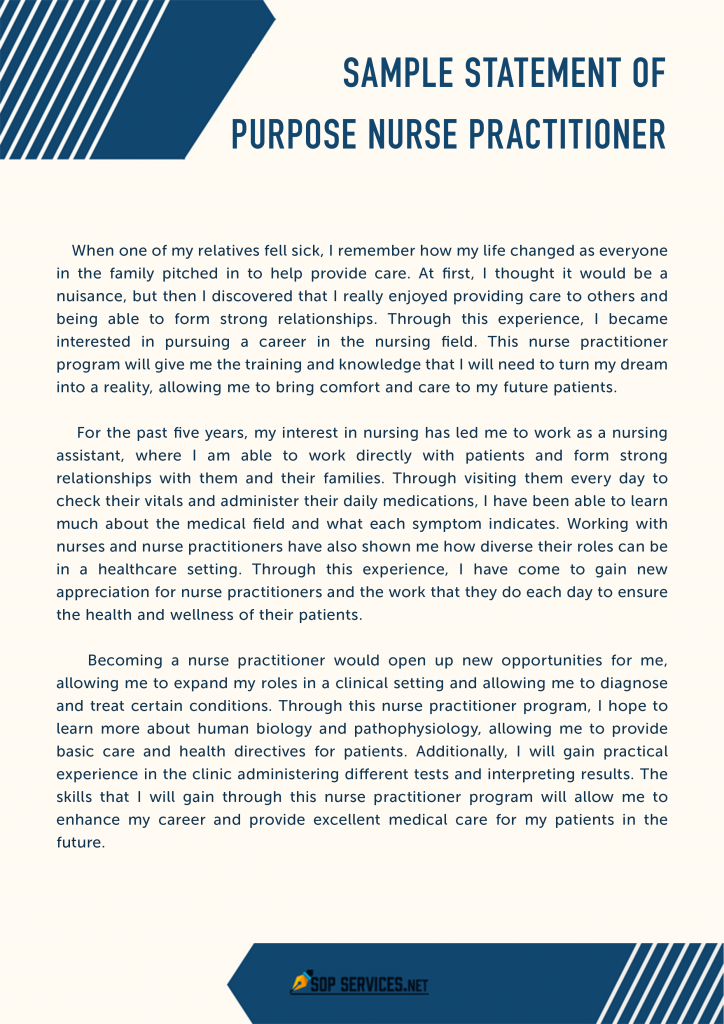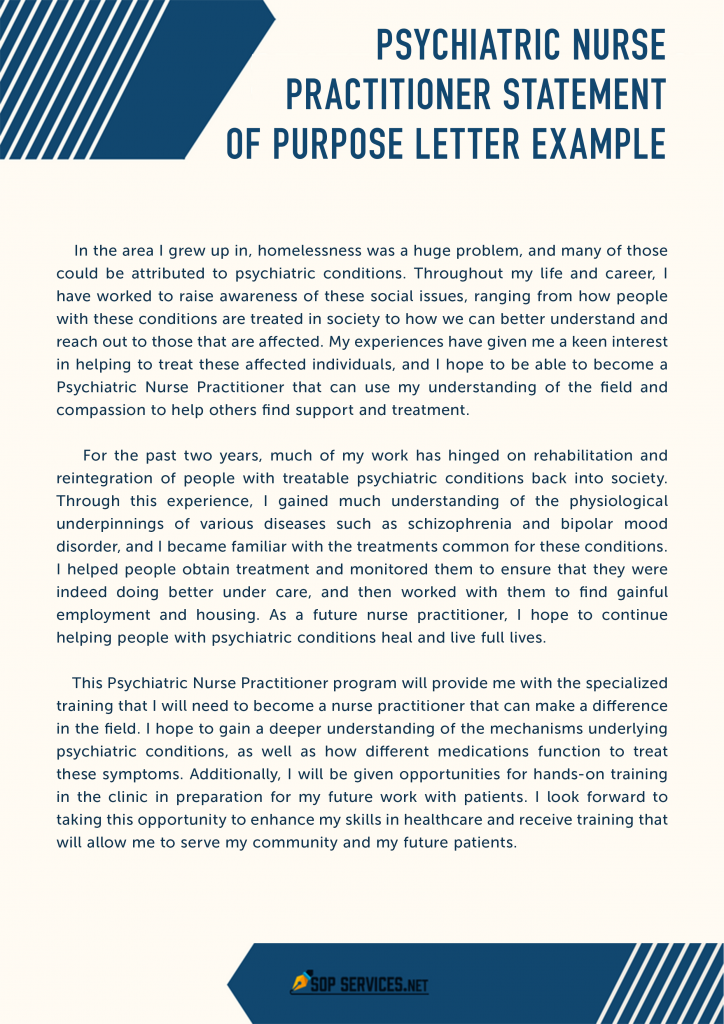 A Few Extra Aspects Needed to Be Mentioned
If you choose to write your own statement of purpose nurse practitioner sample, make sure to include the essential information. Research the nursing program and the college, and tailor your narration to the institution's ideals.
Remember, your statement of purpose should not be like your nursing school resume. Also, avoid listing down all your work and academic experiences. Instead, write a powerful document detailing meaningful experiences and career motivations. For guidance, you can look at the statement of purpose graduate school examples nursing online. But keep in mind that they're just good references created for particular students and adapted to their particular demands.
How Long Is the UCLA School of Nursing Statement of Purpose?
Each nursing program must define the word limit required from applicants. And it may differ when you're creating documents for different institutions. E.g., according to the UCLA college admission portal, the UCLA school of nursing statement of purpose can be up to 1000 words. Make sure to stay within the word count stipulations.
However, the admission officials will only review your nursing application for a few minutes. As such, you shouldn't feel obligated to answer every question in the prompt. Instead, focus your responses on those elements most relevant to your nursing admission purposes. Choose your words carefully, and always strive for brevity in your writing.
Order a Custom Statement of Purpose Nursing and Forget Hassles
Writing the best statements of purpose requires extensive skills and experience. As you work on improving your writing skills, let us help with it. Our service has been in the business of assisting students with a statement of purpose nursing writing for close to a decade.
Students who order their nursing school application documents here enjoy the following:
Quality writing delivered on time by top experts.
Responsive customer support around the clock.
Complete data privacy and cooperation confidentiality.
Free nursing statement of purpose revisions whenever needed.
Simple and secure ordering with outstanding results assured.
Having spent years perfecting our processes and hiring the best writers, we guarantee a powerful statement of purpose nursing that will impress admission officials. We're ready to boost your admission chances by showing the vetting committee that you have what it takes.
Order a custom statement of purpose today and enjoy unmatched quality from the best specialists in the industry.