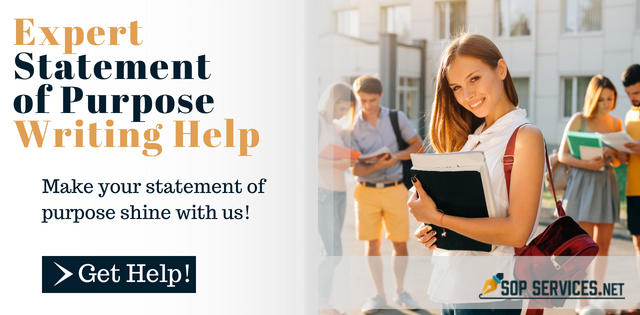 Challenging days are coming: you are entering the next stage of your scientific career, and our statement of purpose writing service has your back! It does not matter whether you will be a freshman or are seeking a postgrad program as the preparation period is daunting, demanding, and nerve-wracking. What brings you the most anxiety? Yes, a round of applause for your statement of purpose! We are here to free you from the stress and difficulties of creating an excellent SoP.
What is a statement of purpose?
We will not overwhelm you with an academic answer to the question, 'What is a statement of purpose for grad school?' We will not intrigue you with lengthy introductions. The shortest and simplest formula for this kind of essay is as follows:
A personal story
Concrete plans for the future
You are aimed to base your SoP on these two topics, proving your aspirations and plans with the fact about the success you have already achieved. Moreover, one major addition is not to transform your CV or resume into an essay. Naturally, you can take some facts from your curriculum vitae. However, the beauty of an SoP is the ability to show more, to present your achievements fully. Let's not rush. We will discuss in great detail how to perfect your essay later. So what is a statement of intent? The answer is hidden in the question. What you are aimed to do is to elaborate on your intent, your objective. You are equipped with your scientific acquirements, and your task is to prove that you can fulfill your dreams.
What is a statement of purpose for a research paper? Basically, all the given rules apply to this kind of SoP. Surely, in such a piece of writing, the current proficiency in the subject matters more than writing skills.
How to write a statement of purpose?
While for undergrad school, a simple personal statement is required, the higher you climb, the more complex written work you need to prepare. For a bachelor's level, you write about your current skills, while for a master's, a PhD, and a job, you need to focus on your goal or what you can do with all that you have acquired during the educational processes. Thus, writing a statement of purpose is more complicated than composing a simple essay. Nevertheless, it is not a reason to worry. Here are understandable and effective SoP writing tips to bring your A-game to the essay.
Treat it like a scientific research project. We mean not only special attention and extra diligence, but you also have to follow all the research project steps. It will help you stay objective while evaluating attainments in your own life and keep concentrated on what actually matters. Have a little patience, and we will dwell on this trick later.
Look for inspiration. Even when the criteria on the university's website are super clear, and the requirements are comprehensible, it is sometimes hard to fully get the picture of what writing a statement of purpose for graduate school is. Thus, reading a completed essay is a cool exercise to enhance your idea about an SoP.
While writing statement of purpose for PhD, it is crucial to demonstrate your competence in the subject and deep involvement. It can be achieved by proposing a concrete and well-thought-out research idea or mentioning the scientific projects that inspired you to enter this field.
Structure of a statement of purpose?
Before you get all worried about mediocre writing skills or unsophisticated vocabulary of yours, let us set priorities. In essay writing, the right vocabulary, idioms, and wise quotes are the last stage. The first and most pivotal part is the structure. How to structure a statement of purpose? Without getting too deep into the weeds, let us explain it with a simple metaphor. Your essay is the house, and your accomplishments and experience are the complexity of this house, which means the number of floors, windows, and rooms and the overall intricacy of your building. Beautiful wording is the exterior of your house: stucco, columns, and decorative details. The thing is that you cannot create the exterior without building the house first. Nevertheless, even a house with the best architectural planning but with unfinished, raw exterior will not attract buyers. Okay, if you are lost in this architectural metaphor, let's get back to the point. Work on the structure first, and then deal with wording. So, what to include in a statement of purpose?
At the structure stage, you should not be worried about the length of statement of purpose, introduction, or statement of purpose ending. Now, you are only making a plan, which you will then improve.
The first step is research, right? Yeah, we know that you are supposed to tell about yourself. However, why don't you step back and try to provide an outside perspective on your own life? List all the educational programs and courses that you took part in, mention your volunteering experience, and add some unique extra fact. Think about what things from each bullet you would like to highlight or elaborate on? Do not keep it in your head. Write it down.
How long should a statement of purpose be?
We certainly cannot answer this question because it can truly spoil your essay. The thing is that every university or school has its own requirements. Thus, the statement of purpose length is a specific criterion of each institution. We know you are wondering, 'How long should a statement of purpose be for grad school?' Do not ask anyone but your school advisors. Are you entering different programs with one essay? That is not recommended. Relax, there is no need to have five brand new essays for five different schools. You have to create one well-structured draft that can be adjustable to every program. Not only should the length be adjusted (in case the requirements differ).
How to start a statement of purpose?
How to begin a statement of purpose? You can start by introducing yourself, or you can take a risk. How? Immerse the admission staff, which is bored after reading thousands of similar essays, in something that they do not even expect.
If you are pondering how to start a statement of purpose for grad school, the worst way to do it is using a clichéd phrase about how passionate you are about the subject or about how many years you have wanted to build this career. Of course, you wanted, of course, you are passionate, and you have thoughtfully applied for this program, right? Show the admission committee that you can offer more than a strong desire to study this subject, and you do have something to offer, we believe in you! In the next section, you will discover how to make the admission committee want to arrange an interview with you right away.
What should a statement of purpose include?
We will try to clarify all the things regarding what to write in a statement of purpose. If you think that the structure and the context are pretty adjustable and flexible, you are wrong. The cornerstone of writing a good statement of purpose is the ability to maintain the structure and fully respond to the required questions. In general, you have a very raw list of things that you have to expound on without missing anything, for instance, explain your purpose for graduate study or describe what you hope to achieve in this graduate program. After that, you can decide on how to reply to these queries, modify versions of answers, change the order, and wrap it all in fancy vocabulary and refined wording.
Here are some suggestions about what to put in a statement of purpose. Respond to the following questions as accurately as you can, and you are halfway from finishing the task of composing an SoP.
Why are you curious about this program?
What concrete research project ideas you have in mind?
How can your previous experience help you as a participant in this educational program?
How will this program be beneficial for you with regard to the development of your career?
What special things that are peculiar to this university/program have caused you to opt for it instead of other ones?
How to conclude a statement of purpose?
A metaphor that precisely depicts the conclusion of a statement of purpose is the beginning of an episode of some TV show. It is a succinct account of events from the previous episode that are critical to the plot. To put it another way, ending a statement of purpose is your summary. One rule is primary here: do not be afraid to repeat yourself. Write from two to four sentences as a brief statement of the brightest parts of your essay. The admission committee is likely to remember the last ideas/facts from your text. Make it flawless and remarkable!
One more metaphor is a conversation in an elevator when you have to introduce yourself in one-two minutes to an influential and busy person. It is a principle that has to guide you when you write the conclusion.
Most popular type of a statement of purpose
We have already mentioned that the two cornerstones of a persuasive statement of purpose for university admission are the demonstration of your proficiency in the chosen field and the clear presentation of your career or scientific goals. Thus, the average person will not cope with such a task as needed. You might be a master of the word, but without specific knowledge of the topic, a winning statement of purpose for graduate school cannot be created. Let's talk about what makes not just a decent academic statement of purpose, but a statement of purpose for college application that will magnetize the admission committee.
Therefore, the services that we offer are delivered by an incredible team of writers who are happy to help you in composing a mistake-free statement of purpose for undergraduate. We are of the opinion that one person cannot be equally qualified for writing both a law school statement of purpose and a residency essay. When it comes to a statement of purpose for job application or a statement of purpose for scholarship, you do not want to rely on a master of none who knows a bit of this and that. You give preference to a real professional as you want the person who knows the topic inside out to be entrusted with your statement of purpose for fellowship.
That is why we have experts who specialize in preparing the following kinds of written works:
Statement of purpose for masters. It is a level that requires a firm scientific and academic basis. You have to meticulously choose the person who you can entrust with creating this essay for you.
Economics statement of purpose. Not only writing but also analytical skills and an understanding of how the world of money operates are required to prepare such an essay.
Statement of purpose for business management. An MBA is not only an education but a status symbol and a significant networking opportunity. Only true professionals possess top skills that are required for writing a statement of purpose business school.
Most popular questions and answers about statement of purpose
Yes, we understand that you are tired. These days, tons of data have been circulating in your brain because preparing for the admission is tough. In such an atmosphere, it is almost impossible to focus on composing a riveting essay. We are here to help you out. Here are frequently asked questions and answers to them, which will allow you to get all the necessary info without straining yourself.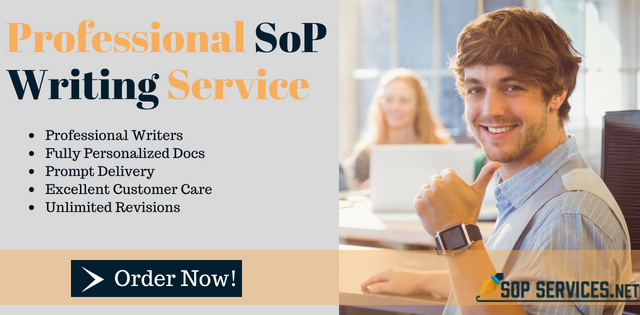 What is the difference between personal statement and statement of purpose?
It is an unforgivable mistake to get caught up in confusion, such as statement of purpose vs personal statement. We know that this question is certainly worth attention because many talented applicants fail the process or decrease their enrollment chances by submitting a personal statement instead of an SoP. The character of the difference between statement of purpose and personal statement is hidden in the names of these two essays. While a personal statement is a kind of biographical essay where some life stories are allowed, an SoP is much different from it. You shift the focus to the future and the way you are going to make use of your skills.
What should you not write in a statement of purpose?
After clarifying the way an SoP and a personal statement differ from each other, it is high time to talk about what things to avoid in your statement of purpose:
Be specific and do not try to overindulge your success.
Do not provide inaccurate or incomplete details about your internships or academic projects. Trust us. The admission representatives have an eye for any inaccuracies.
Keep stories from your childhood and hobbies out of your essay.
It goes without saying that you have to check your grammar, vocabulary, and punctuation constantly. Not once, not twice, and not three times. The best way is to have a professional writer edit your document.
Stick to formal language and avoid contractions and slang words.
Remember that your interview will be based on your essay.
So, why choose our SoP writing services?
Our statement of purpose writing service would not be so prominent without a team of writers who are always ready to craft a top-notch essay for you. A top writer is not only the one possessing unrepeatable writing skills but also an expert in a particular area who is knowledgeable about the secrets of writing a crackerjack essay. They have a grasp of the subject and an understanding of the nuances and details of your discipline. This approach makes us the best.