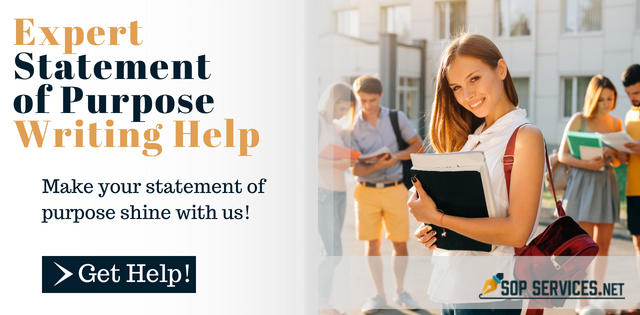 Your application documents needs to be perfect if you want to get awarded a place as most places are heavily oversubscribed. Most importantly your Statement of Purpose (SoP) will really need to be effective. This is because many of the other applicants will have similar grades and the admissions committee will want to know a lot more about you. Your SoP, therefore, is often the only way for them to decide between you.
But writing that perfect statement for many is just too difficult. The committee wants to see something that is really engaging and well written. This is why many will look for an effective statement of purpose writing service such as ours for help. We can offer you support through some of the professional SoP writers that you will find online to ensure that your application will stand out.
What You Should and Shouldn't Write in Statement of Purpose
The statement of purpose (SoP) is one of the most difficult to write because it is all about you. Write an attention-grabbing essay and stand out among other applicants; therefore: seek the assistance of SoP writing services.
What to write in your SoP?
Purpose statement typically includes an introduction then your personal/ financial background, your extracurricular activities, your failures & ability to rebound from situations, work experience, and published works, papers submitted, etc.
What to exclude in an SoP?
Do not write about your humble background and sound melodramatic. Intimate personal and confidential matters must not be part of your essay. Other people's lives, business, and opinions are definitely out of the picture.
10 Tips on Writing Your SoP
Follow directions to a tee. Demonstrate to the admissions committee that you follow strictly and given direction.
Consider the interest of your audience. Admissions officers will get genuinely feel excited when they read something truly unique in your essay.
Show your interest in the school. Let the admissions officers that you are very much interested to be part of their institution while applying to ten other schools.
Write a many drafts. Let the first draft be exploratory and second or third draft is the time to polish, perfect, and proofread.
Choose only careful angles. Your writing SoP's is to tell a unique life story, one that the adcom has not heard about.
Find deeper meaning as you write. Begin to write your ideas on paper and discover patterns and innermost meanings begin emerging.
Communicate clearly and concisely. Make your messages clear while communicating efficiently and effectively.
Do revision. The next step after drafting is revising several times. Let a week or two passed between revising the drafts, so there is really time to get some distance from your statement.
Proofread. Once you've written an exploratory draft and made the changes through revision, it is time to turn your attention to the details.
Request someone knowledgeable to review it. It's best to ask someone who has been through grad school to make the review.
Best Help Writing SoP Documents

Writing a statement of purpose pages is not something that can be done in isolation if you want the best results. Many services will provide you with SoP help that is very generic. This is not going to help you get awarded a place. Our experts work directly with you to ensure that your statement will be very personal and clearly written about you while being tailored carefully to the expectations of the committee.
Our one on one approach allows our experts to draw out all of the information about you that is required for the personal statement. Your writing will always be completed to your full satisfaction so if you need any changes to what is created our writers will always make many revisions until you are 100% satisfied with your statement of purpose.
Our SoP Writers Are Qualified
Writing a statement of purpose is a task that requires not only writing skills but also a full understanding of the application process and what your program is looking for. This is where many online services fail and why our services are such a good choice.
We offer superior help as our experts are:
Deeply qualified with an appropriate postgraduate degree

Really powerful in the writing of statements at your level of application

Completely understand SoP's structure and correct format

Has a full perception committee requirements

Is a highly fluent speaker of English
Guaranteed Statement of Purpose Writing Service

Why not get professional assistance from experts like us to provide you the best statement of purpose writing service. Many services will provide you with statement of purpose tips that are very generic and will not help you get awarded a place. Hire experts to work directly with you to ensure that your writing statement of purpose is very personal and clearly written.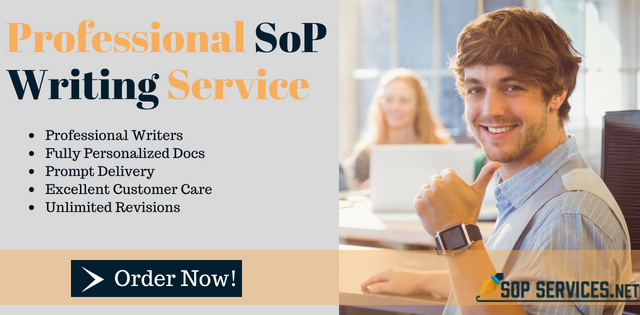 We are a specialized service to provide you with help with your SoP through some of the most dedicated writers and statement of purpose tips that you will find online. Our service always work hard for you to ensure your satisfaction with the results of our writing or SoP editing service and be able to confidently submit your statement.
Through us you benefit from all of the following:
Working directly with your expert writer
Unlimited improvements and alterations on your SoP
Extremely competitive price
Confidential assistance
Unique writing with a free plagiarism report
Proofreading performed on all services
Satisfaction with our SoP help or your money returned
Delivery on time within the agreed deadline
For more info, please feel free to send us a message.
For exceptional SoP writing services that will help you to make your application stand out just contact our specialists here today for help that you can trust!